HHWOC is currently the only clinic on the western slope to offer Emsculpt Neo.
This FDA-approved, non-invasive procedure burns fat and builds muscle simultaneously. Radiofrequency combined with high-intensity electromagnetic frequency powers this popular procedure. Each session lasts 30 minutes and you'll feel the burn. While your muscles contract, the fat burns away.
This procedure is great for targeting areas such as the abdomen, buttocks, thighs, biceps, triceps, and calves. Within minutes of the radiofrequency heating, subcutaneous fat reaches a temperature where apoptosis (fat cells destroyed) occurs.
Clinical studies show an average of 25% muscle growth and 30% fat reduction after a full series of treatments.
Celebrities such as Drew Barrymore, Megan Fox, and Kim Kardashian use Emsculpt Neo to help keep their bodies fit. Schedule a consultation to learn more about what Emsculpt Neo can do for you.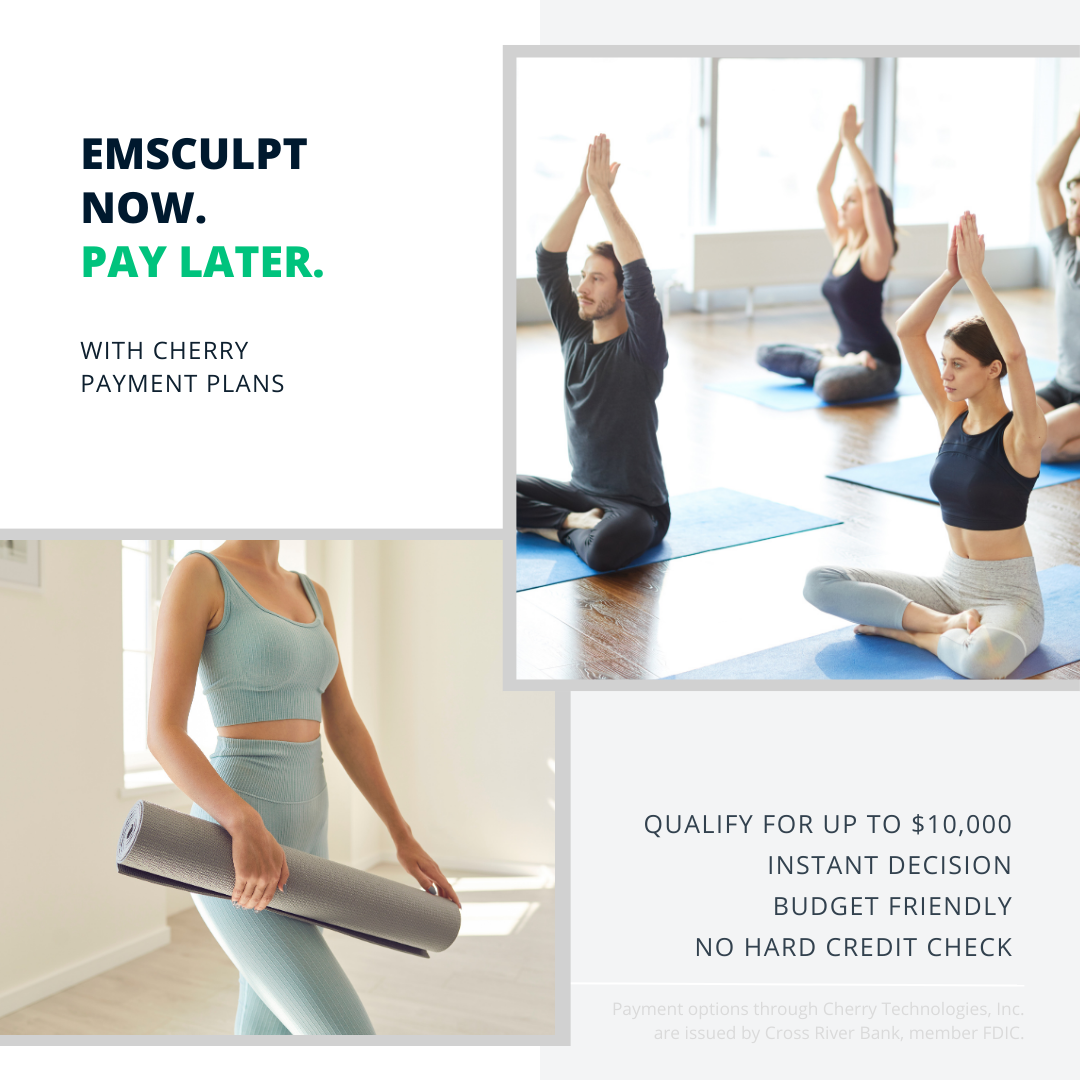 Cherry is a leading patient "buy now, pay later" option that makes it easy to spread your payments out over time. Pay using Cherry in 3 simple steps:
Apply with our Cherry link to see how much you're approved for.

When you arrive for your appointment, remind the staff that you'll pay with Cherry. Don't forget to bring your credit or debit card for the initial payment!

Choose the Cherry payment plan that works for you, and check out with our front desk.
There's no downside to applying, and Cherry doesn't do a hard credit check. Enter the total treatment cost and choose one of the payment plans that work best for you when you pre-qualify here.